Andrew McMahon in the Wilderness – featuring McMahon (lead vocals, piano), Bobby Anderson (guitar), Jay McMillan (drums), Mikey Wagner (bass) and Zac Clark (keys) – is currently in the midst of a co-headlining summer tour with Dashboard Confessional. The "Hello Gone Days Tour," already hailed as "one of the best concert experiences of your life," continues tonight in Baltimore, with stops remaining in Charlotte, Atlanta, Austin, Dallas, Denver, Salt Lake City, Seattle and San Francisco, before wrapping Sept. 7 in Phoenix. Then, McMahon will celebrate his 40th birthday back home in Southern California on Sept. 9 at the House of Blues in Anaheim for a special bash featuring The Juliana Theory and some very special surprise guests.
Over the past two decades, McMahon, his team said, "has successfully experienced musical rebirth many times and has consistently arrived on the other side stronger than ever."
The East Coast-born, SoCal-based artist first co-founded the pop-punk outfit Something Corporate in 1998, serving as the group's singer, pianist and songwriter, and leading the band to major chart success in the early 2000s via the albums "Leaving Through The Window" (2002) and "North" (2004).
Soon after, McMahon resurfaced with the more personal solo project Jack's Mannequin, finding success through three studio albums, with the second ("The Glass Passenger," 2008) and third ("People and Things," 2011) entering the top 10 on the Billboard 200. The band's debut, "Everything In Transit" (2005), reached Gold status.
In 2014, McMahon released his debut album under his own name and new moniker, Andrew McMahon in the Wilderness, featuring the breakout top 5 alternative radio singles "Cecilia and the Satellite" and "Fire Escape."
Andrew McMahon in the Wilderness has since released the hook-packed albums "Zombies On Broadway" (2017) and "Upside Down Flowers" (2018), amassing over 275 million total streams to date, performing at such marquee festivals as Lollapalooza, Austin City Limits, Riot Fest and Firefly, and touring alongside the likes of Weezer, Panic! at the Disco, Gavin DeGraw and Allen Stone – as well as one of McMahon's idols, Billy Joel, whom he recently opened for on select dates this summer.
McMahon has sold nearly 2.5 million albums across all of his musical projects, received an Emmy nomination for his work on the NBC show "Smash," and released his memoir, "Three Pianos," in October 2021.
Additionally, McMahon and his nonprofit charity, the Dear Jack Foundation, recently announced the 13th annual Dear Jack Benefit will take place this year, on Nov. 11 at the House of Blues in Chicago. Tickets for the event sold out immediately.
Founded in 2006 after McMahon survived his own battle with acute lymphocytic leukemia (ALL), the Dear Jack Foundation provides impactful programming that directly benefits adolescent and young adults diagnosed with cancer in order to improve quality of life and create positive health outcomes from treatment to survivorship for patients and their families. For more information or to donate, visit www.dearjackfoundation.org. – NFP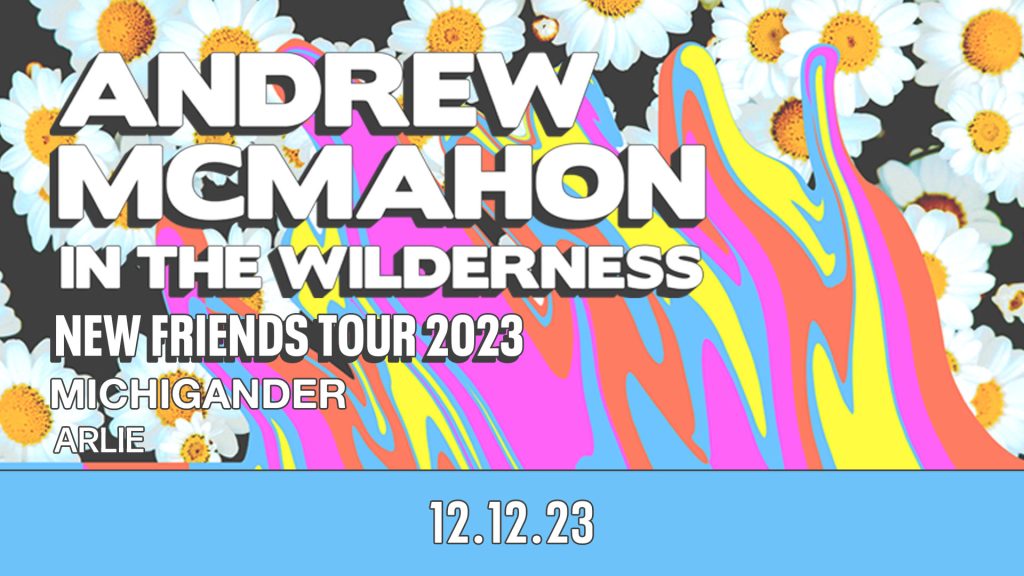 WHEN
December 12, 2023 5:30 pm – December 12, 2023 11:00 pm
VENUE
Fillmore Auditorium
1510 N Clarkson St, Denver, CO 80218