On Sale: Friday, March 24 at 12pm MT
The acclaimed songwriter and performer Hozier has announced a new song release, "Swan Upon Leda," which is set to drop later this fall on October 7.
The track will appear on Hozier's forthcoming new record release, Unreal Unearth, which is slated to come out later this year.
""Unreal Unearth' will start to find its way to your ears next year, come hell or high water," said Hozier of the new album in the beginning of 2022.
To date, the artist has released parts of lyrics from two upcoming songs on social media, "De Selby" and "Rob the Goddess."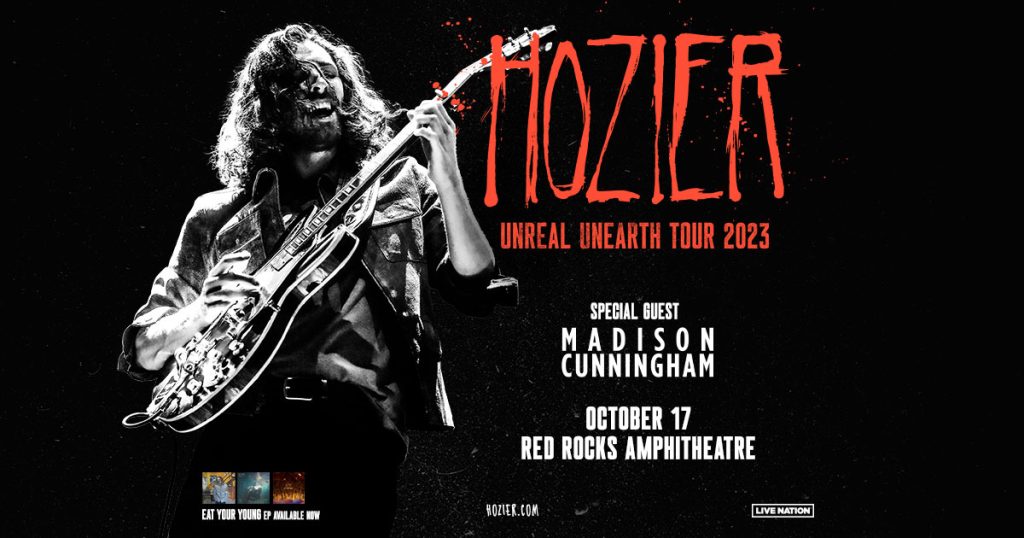 WHEN
October 17, 2023 7:00 pm – October 17, 2023 11:00 pm
VENUE
Red Rocks
18300 W Alameda Pkwy, Morrison, CO 80465
Red Rocks Amphitheatre is a rock structure near Morrison, Colorado, 10 miles west of Denver, where concerts are given in the open-air amphitheatre.