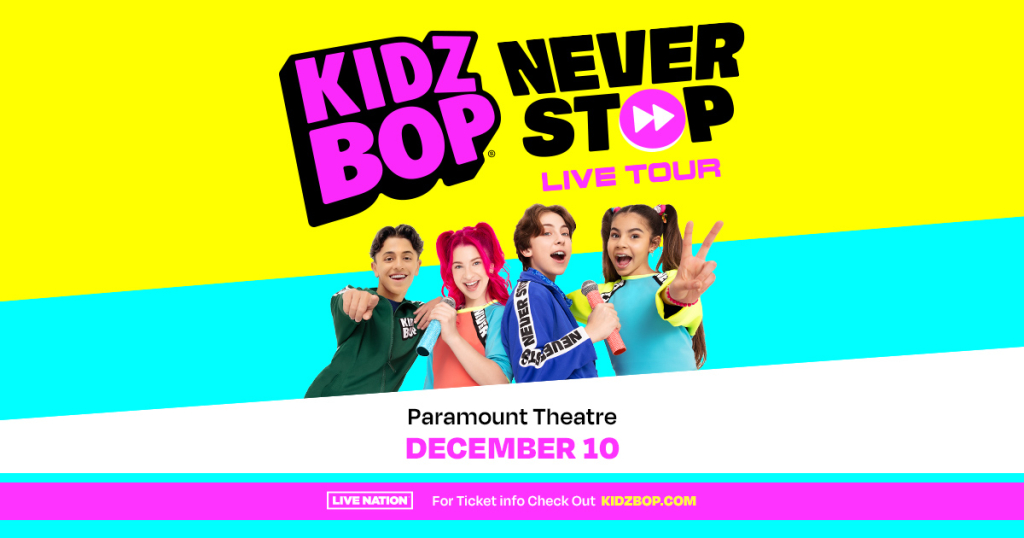 KIDZ BOP Kids on Tour
There is no stopping the 21st century's most massive musical empire: KIDZ BOP. Since first being introduced in 2001, the self-proclaimed "No. 1 music brand for kids" has transformed pop music's greatest hits — even the most explicit of chart-toppers — into kid-friendly versions. It's proven to be a huge success, with multiple albums reaching No. 1 on the U.S. Kids charts nearly every year. Naturally, the KIDZ BOP franchise eventually grew beyond just recording albums to becoming a live performance force to be reckoned with.
After a nationwide talent search, the inaugural KIDZ BOP tour kicked off in 2007 in Minneapolis, Minnesota, and hit up venues across the U.S. for more than six months. But it wasn't until seven years later that the brand took touring to a whole new level.
In 2014, the Dream Big, Sing Loud tour landed in more than 40 cities around the nation with the cast singing current hits by artists like Pharrell Williams, Ed Sheeran, and Katy Perry. This led to similar new tours each year, including 2015's Make Some Noise tour, 2016's Life of the Party tour, and 2017's Best Time Ever tour.
Also in 2017, KIDZ BOP expanded beyond the U.S., forming a cast of British KIDZ BOP Kids exclusively for the U.K. audience. But they also remained a hot ticket in the States, launching the KIDZ BOP Live 2018 Tour, followed by the KIDZ BOP World Tour in 2019.
Of course, each year features new performers, new songs, and new choreography. During these tours, the Kids perform more than 50 live shows each year. The seven-kid cast is chosen through a nationwide casting call that picks young talents to sing on the KIDZ BOP albums, star in their music videos, and travel North America as part of the KIDZ BOP Kids live tours. These kids are all multi-talent threats (some even have Broadway credits already to their name) and may just be future pop stars themselves.
Thursday, 9/14 – Venue – 10AM LOCAL Code: DENVER
Friday, 9/15– GENERAL PUBLIC ON SALE – 10AM
WHEN
December 10, 2023 4:00 pm – December 10, 2023 7:00 pm
VENUE
Paramount Theatre
1621 Glenarm Pl, Denver, CO 80202
The Paramount Theatre is a concert venue in Denver, Colorado, located on Glenarm Place, near Denver's famous 16th Street Mall.