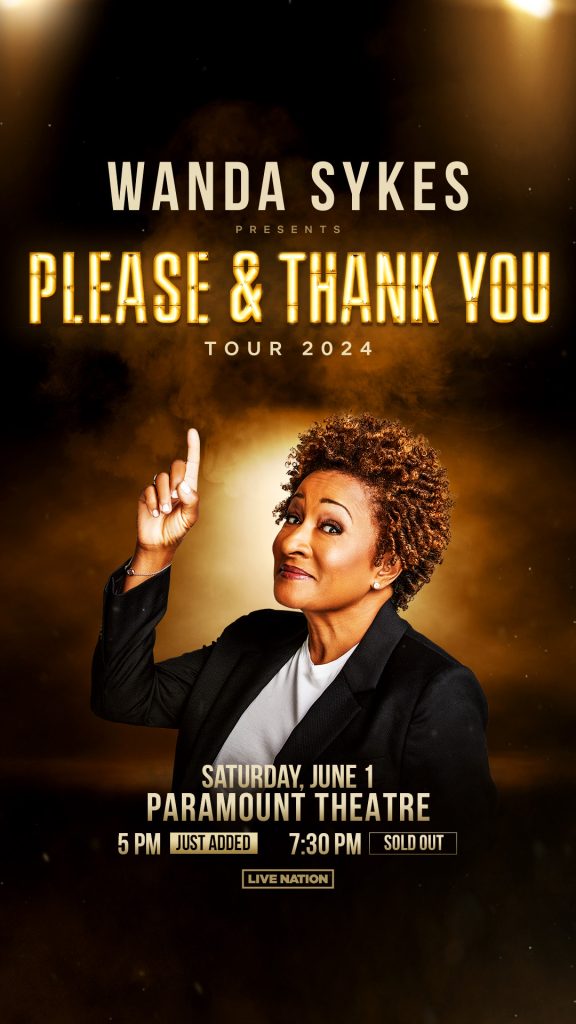 Wanda Sykes will come back to Denver when she brings the Please & Thank You to the Paramount Theatre on June 1st!
Wanda Sykes has been deemed one of the funniest stand up comics by her peers and ranks among Entertainment Weekly's 25 Funniest People in America.
Sykes was seen on several television shows over the past two years. This year she made a return to HBO's "Curb Your Enthusiasm" starring opposite Larry David. In 2010 she starred on her own late night talk show on FOX, "The Wanda Sykes Show". In October of 2009 her second HBO stand up special "I'ma Be Me" premiered. It was taped at the Warner theatre in Washington DC where she tackled topics like the first black president, gay cruises, being a new mom and aging. The special was nominated for two 2010 Primetime Emmy awards: Outstanding Variety, Music or Comedy Special and Outstanding Writing for a Variety, Music or Comedy Special.
This July she can be heard in the animated feature "Ice Age: Continental Drift" as 'Granny.' In 2010 she was heard in the Fox animated feature "Rio" as 'the Goose.'
In 2010 she won a GLAAD award for promoting equal rights for gays and lesbians in the media.
WHEN
June 1, 2024 7:30 pm – June 1, 2024 11:00 pm
VENUE
Paramount Theatre
1621 Glenarm Pl, Denver, CO 80202
The Paramount Theatre is a concert venue in Denver, Colorado, located on Glenarm Place, near Denver's famous 16th Street Mall.