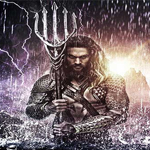 Friday, June 28th
Once home to the most advanced civilization on Earth, the city of Atlantis is now an underwater kingdom ruled by the power-hungry King Orm. With a vast army at his disposal, Orm plans to conquer the remaining oceanic people — and then the surface world. Standing in his way is Aquaman, Orm's half-human, half-Atlantean brother and true heir to the throne. With help from royal counselor Vulko, Aquaman must retrieve the legendary Trident of Atlan and embrace his destiny as protector of the deep.
FREE with season pass or paid admission
Movie starts at 7:30pm in the Water Park
Theme Park open from 10:30am-10pm
Water Park open from 10:30am-6pm – movie at 7:30pm
With 54 rides, slides and attractions, exciting live entertainment, dive-in movies, and a star-studded summer concert series Elitch Gardens Theme & Water Park has something for everyone!
What's unique about Elitch Gardens is it's a Theme & Water Park. Literally 2 parks in 1!
Your Elitch Gardens Season Pass pays for itself in just 2 visits and includes an entire season of fun!
Season Passes and daily tickets are available at King Soopers or online at ElitchGardens.com
DIVE IN MOVIE TICKET SPECIAL: $24.99 per ticket when you purchase online and use the code MixMovies a $35 savings off the main gate