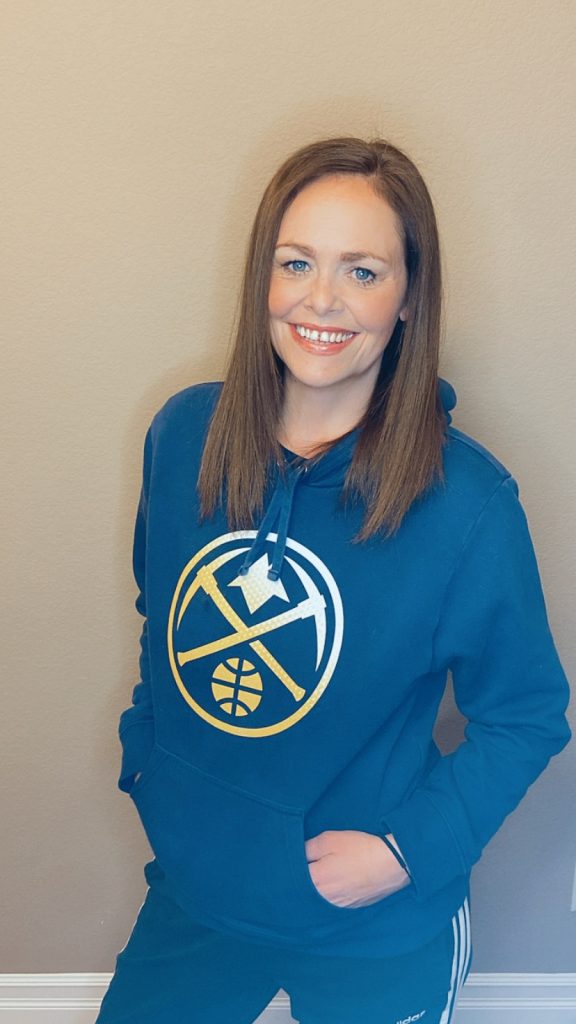 Hi! I'm Katy. A small-town girl from North Dakota who has called Colorado home for the last 20 years. I'm a mom, sports nut and radio nerd who can't get enough of all of those things. Including my beloved daughter, Zowie. You may hear me call her my Baby Nah Nah. She's a full-grown adult, but she's accepted it.
I love the Denver Nuggets! It's a dream to work for the company who owns the team, so saying I'm happy with my job is an understatement. I am a huge fan of all sports really, but I also attempt to play basketball. So, it's my favorite.
I've been working in radio for over 18 years and have worked with all different kinds of music as well as sports talk radio and news. It's been a blessing to be part of such an exciting industry and I'm excited to continue that adventure at MIX! We play so many different kinds of music, you're bound to hear something you love!
When I'm not on the radio, you can catch me hanging out with my friends and family, or passing on the passion of radio to anyone who will listen. I love to go on hikes and be out in our beautiful state.
I'm one of those people who doesn't ski even though I live here. But I can't stand the cold. I know, I know. I'm from North Dakota. I think I'm still thawing out from my time there!
Thanks for letting me hang out with you! When I get to do it, it's always the best part of my day. If I can make you smile, it gets me grinning too! Hope to see you out and about sometime!