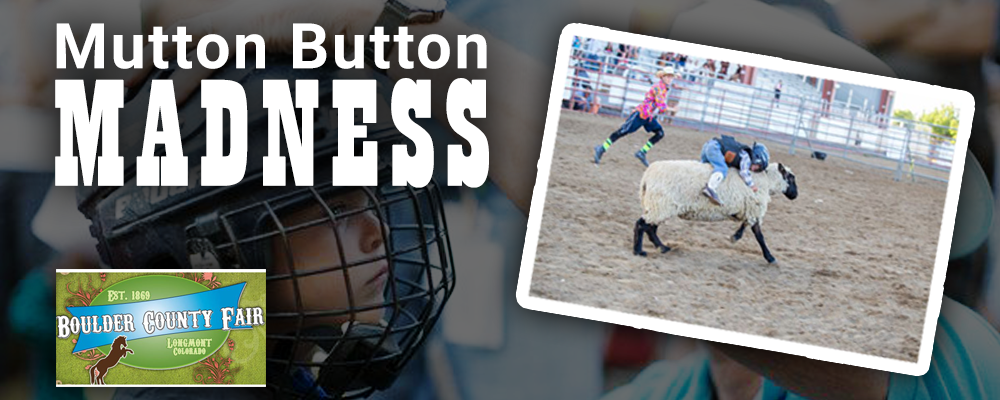 Calling all "mutton busters". Do your kids want to be a part of the Boulder County Fair? We want you!
The event is Thursday, August 3rd @ 6:00 pm at the Jack Murphy Grandstand Arena.
Participants may only enter once. Ages 4 and over may ride and must weigh under 60 lbs.