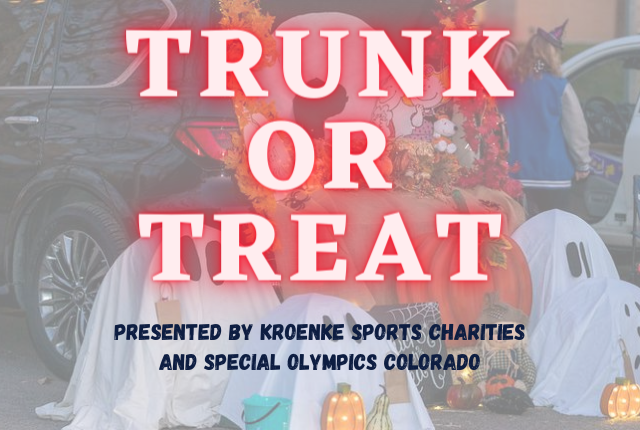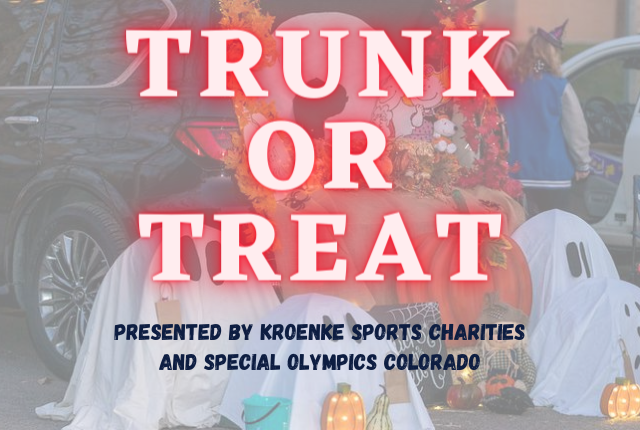 KROENKE SPORTS CHARITIES and SPECIAL OLYMPICS COLORADO are hosting a HALLOWEEN TRUNK OR TREAT at BALL ARENA on OCTOBER 28TH from 4-7PM. Enjoy a costume contest, Mystery Prizes, and More! Tickets and info at specialolympicsco.org/TrunkorTreat !
All proceeds from this event benefit Special Olympics Colorado's Young Athletes program. Throughout the year, the Special Olympics Young Athletes program invites children ages 2-7 with intellectual disabilities to engage in the world of sport, with the goal of preparing them for Special Olympics sports training and competition when they get older.
Each season, the Avalanche, Nuggets, Rapids and Mammoth host individual Special Olympics athletes in a myriad of clinics and events. Avs and Nuggets players, coaches and staff run through fundamentals and drills as athletes of all ages get the opportunity to hone their skills at Pepsi Center; Young Athletes are invited to a sports field day each summer; and the Rapids host a Unified team made up of athletes of all levels of intellectual ability.
This year's Harvest Festival Trunk-or-Treat event will be a fun, inclusive and safe way for kids to participate in Halloween while raising awareness and funds for Special Olympics.
...
Continue Reading