ON-AIR | 10AM – 3PM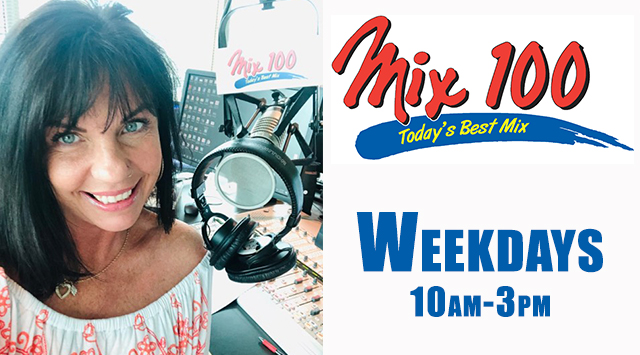 HI!! I'm Shannon Steele, and here's me in a Nutshell:

DOG. IS. LIFE. I have had my sidekick, Lucy Pupperdoodle for 9 years, and I don't know how I ever lived without her!

I dance. ALL. THE. TIME. (Even in the rain!) Pretty much the whole time you're listening to me, I'm in here singing at the top of my lungs, dancing my tushie off, and getting made fun of for it! (which, only makes me louder and sillier)

I'm originally from Cleveland, but I've also lived in Raleigh, NC; Los Angeles, CA; Indianapolis, IN; Columbia, SC; Jacksonville, FL; East Stroudsburg, PA (The Poconos); Buffalo, NY; Spokane, WA; and now Denver… Where I plan to spend the rest of my life. Man, it's beautiful here! I'm a Wanderluster and proud of it!

I love ALL music. Seriously! I grew up in a household that did not watch TV. We each had our own musical tastes, and were encouraged to blare it!

My favorite places to be are: Hiking in the mountains, at a show, or at a game. Any game, just take me to the Park/Field/Court/Rink…. And do it NOW!

And if I'm doing none of the above… I'm at home with a nice glass of Malbec! #MommyNeedsMalbec

Worst kept secret: I used to work for a pretty major Rock Star (then, not now lol) and travel with his band back in the late 90's, and maaaaan do I have stories!