Win a family 4-pack of tickets to see The Dr. Seuss Experience! Reopened in Denver for a very special Holiday Engagement at Centennial Promenade — Don't miss the chance to stop by and say hi to The Grinch who arrived just in time for the Holiday season!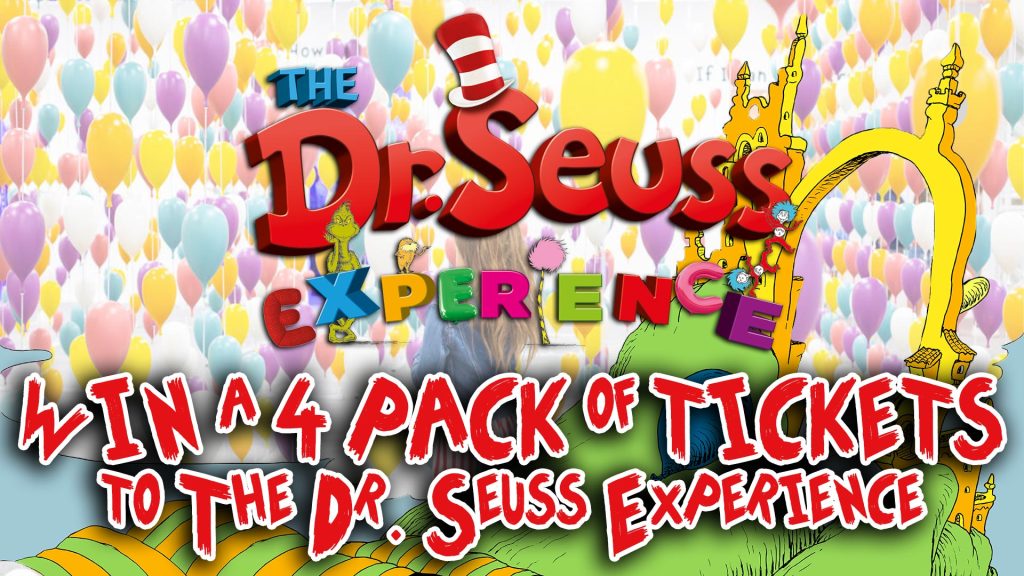 Win a Family 4-Pack of Tickets to The Dr. Seuss Experience!
Mix 100 contest running through December 9, 2022
The experience, occupying 25,000 square feet in the Centennial Promenade, will feature immersive installations themed after some of Dr. Seuss's most iconic stories and characters.
The Dr. Seuss Experience invites fans of all ages on a sensational, awe-inspiring journey while offering a teaching experience that encourages children to explore the universally relevant social messages at the heart of Dr. Seuss's beloved work.
Visitors of all ages will encounter timeless treasures such as "How The Grinch Stole Christmas" "The Cat in the Hat" and "The Lorax," brought to life through visually stunning and highly Instagram-able themed installations surrounding an interconnected, balloon-filled maze inspired by "Oh, the Places You'll Go!"
The goal of The Dr. Seuss Experience is to continue to inspire generations of children to explore the joys of reading and life-long learning by giving them the opportunity to see, hear, feel, and experience their favorite characters and stories in a live and interactive setting.
General ticketing is open to the public with prices starting at $25 for children (1-13) and $30 for adults for general admission tickets.