It's Denver's favorite morning radio show! And that's not just US saying it – the Colorado Broadcasters Association has etched our names on a bunch of plaques.
Dom has hosted the morning show for a LONG time. (Let's put it this way: there are college seniors who weren't born yet when Dom started at Mix 100.) Jeremy has also been making you laugh with his quirky stories and wacky sense of humor since 2004!
Join us weekday mornings for a ton of laughs, the Trending Report, Rattle Off, and the most popular radio contest in the world, The Mindbender presented by Safeway!
---
We know you follow us on Facebook… But if you didn't, this would be our reaction. FOLLOW US for the latest Dom and Jeremy updates from Mix 100!
---
Are you following Dom and Jeremy on Instagram? Click to Follow!
Mix 100.3 Morning Podcasts
As we like to say on the radio show, People are different. That's never more true than when we choose the cars that catch our eye. Some opt for bigger and boxier, while others prefer smaller and sleeker.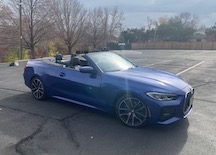 Then some people, I guess, like front grills that look like a beaver.
Okay, so I'm kidding, and it's not that bad. But there's something about the face of the newly re-designed BMW 4-Series convertible that's . . . well, different. For most people, that won't matter a bit.
It could also be the placement of the license plate. It has nowhere to go in front but to squat in the midst of those two front teeth. Maybe this car is a better option for people who live in states that don't require a front plate?
Anyway, moving on. The 4-series is mostly built on the design of the venerable (and damned near perfect) 3-Series. Same powertrain, for example, and much of the interior design. But there are enough tweaks and additions to give the 4 its own personality and flair. And lord knows you'll get where you're going quickly, if that's what you desire.
…
Continue Reading
Dom In The Morning Blog
We can't wait to celebrate with you at the MaximBet Maxquerade. Colorado has never seen a party of this magnitude. With celebrity entertainment, thousands in prizes and giveaways, and a vibe that can only be described as legendary, you need to be there. Space is limited, so if you're in, please confirm your attendance as soon as possible.
Get ready to celebrate at the MaximBet Maxquerade, the first-ever MaximBet LIVE party. We're going to show you the time of your life!
Check out their butt in a mirror
Pauly Shore in that classic, "Biodome."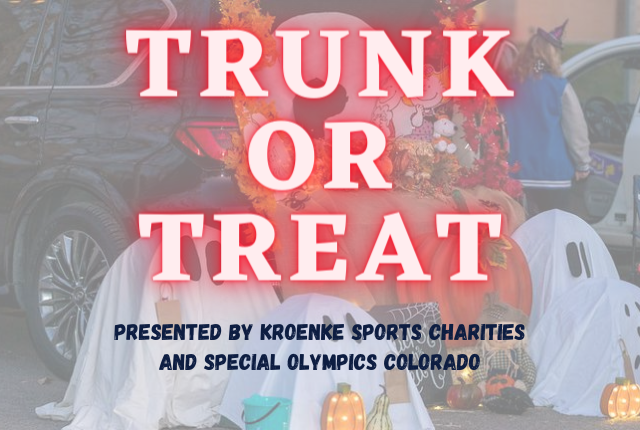 KROENKE SPORTS CHARITIES and SPECIAL OLYMPICS COLORADO are hosting a HALLOWEEN TRUNK OR TREAT at BALL ARENA on OCTOBER 28TH from 4-7PM. Enjoy a costume contest, Mystery Prizes, and More! Tickets and info at specialolympicsco.org/TrunkorTreat !
All proceeds from this event benefit Special Olympics Colorado's Young Athletes program. Throughout the year, the Special Olympics Young Athletes program invites children ages 2-7 with intellectual disabilities to engage in the world of sport, with the goal of preparing them for Special Olympics sports training and competition when they get older.
Each season, the Avalanche, Nuggets, Rapids and Mammoth host individual Special Olympics athletes in a myriad of clinics and events. Avs and Nuggets players, coaches and staff run through fundamentals and drills as athletes of all ages get the opportunity to hone their skills at Pepsi Center; Young Athletes are invited to a sports field day each summer; and the Rapids host a Unified team made up of athletes of all levels of intellectual ability.
This year's Harvest Festival Trunk-or-Treat event will be a fun, inclusive and safe way for kids to participate in Halloween while raising awareness and funds for Special Olympics.