It's Denver's favorite morning radio show! And that's not just US saying it – the Colorado Broadcasters Association has etched our names on a bunch of plaques.
Dom has hosted the morning show for a LONG time. (Let's put it this way: there are college seniors who weren't born yet when Dom started at Mix 100.) Jeremy has also been making you laugh with his quirky stories and wacky sense of humor since 2004!
Join us weekday mornings for a ton of laughs, the Trending Report, Rattle Off, and the most popular radio contest in the world, The Mindbender presented by Safeway!
---
We know you follow us on Facebook… But if you didn't, this would be our reaction. FOLLOW US for the latest Dom and Jeremy updates from Mix 100!
---
Are you following Dom and Jeremy on Instagram? Click to Follow!
Mix 100.3 Morning Podcasts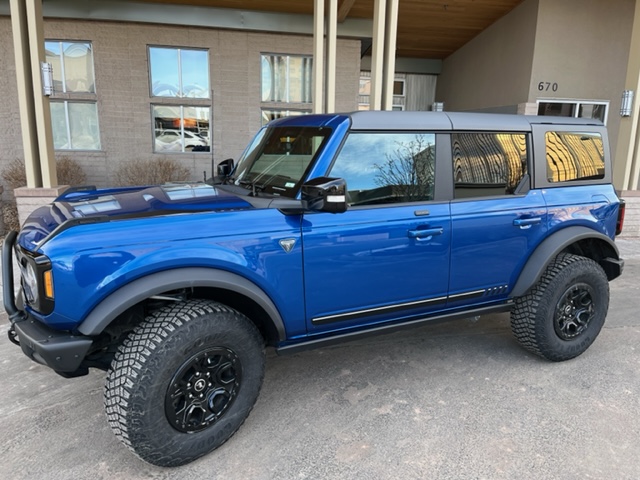 For thirty years, Ford produced a sport utility vehicle called the Bronco, built to compete with Jeep. The two companies maintained a spirited rivalry until 1996, when Ford pulled the plug.
And, for the next 25 years, the Bronco simply lived on as a legend as the F-150 took over the crown.
Ah, but now the Bronco has come roaring back with the new, sixth-generation version popping up in 2021. Older fans, perhaps somewhat motivated by nostalgia, clamored to see one up close, while younger people—who'd never experienced the brand—were curious what the fuss was all about.
Make no mistake, this is not the same vehicle that had become way too associated with O.J. Simpson. (Sorry, Ford.) A quarter of a century seems to be enough time to get that sour taste out of the public's mouth, replaced with a dashing new off-road machine that's ready to fight to regain its championship belt.
Dom In The Morning Blog
We can't wait to celebrate with you at the MaximBet Maxquerade. Colorado has never seen a party of this magnitude. With celebrity entertainment, thousands in prizes and giveaways, and a vibe that can only be described as legendary, you need to be there. Space is limited, so if you're in, please confirm your attendance as soon as possible.
Get ready to celebrate at the MaximBet Maxquerade, the first-ever MaximBet LIVE party. We're going to show you the time of your life!
Check out their butt in a mirror
Pauly Shore in that classic, "Biodome."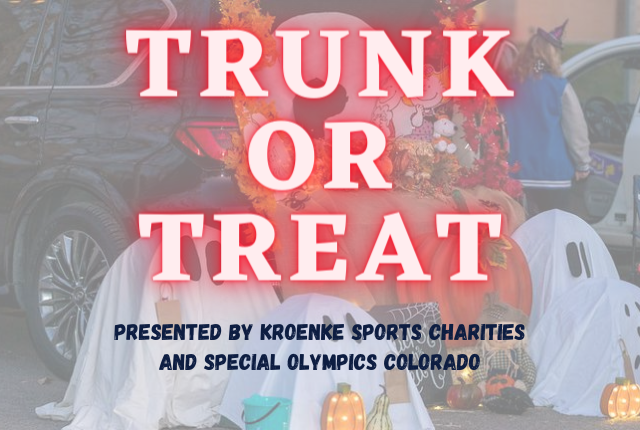 KROENKE SPORTS CHARITIES and SPECIAL OLYMPICS COLORADO are hosting a HALLOWEEN TRUNK OR TREAT at BALL ARENA on OCTOBER 28TH from 4-7PM. Enjoy a costume contest, Mystery Prizes, and More! Tickets and info at specialolympicsco.org/TrunkorTreat !
All proceeds from this event benefit Special Olympics Colorado's Young Athletes program. Throughout the year, the Special Olympics Young Athletes program invites children ages 2-7 with intellectual disabilities to engage in the world of sport, with the goal of preparing them for Special Olympics sports training and competition when they get older.
Each season, the Avalanche, Nuggets, Rapids and Mammoth host individual Special Olympics athletes in a myriad of clinics and events. Avs and Nuggets players, coaches and staff run through fundamentals and drills as athletes of all ages get the opportunity to hone their skills at Pepsi Center; Young Athletes are invited to a sports field day each summer; and the Rapids host a Unified team made up of athletes of all levels of intellectual ability.
This year's Harvest Festival Trunk-or-Treat event will be a fun, inclusive and safe way for kids to participate in Halloween while raising awareness and funds for Special Olympics.